Use hygiene products as an asset
Get your own name and logo on
Let your customers become aware, that you put their health and safety first
You probably do it already – make disinfectant and other hygiene products available to your customers. You maybe even hand out products for free? Why not take advantage of this actively, as part of your marketing?
We can make from very small and to very large series
The Danish Factory gives you the opportunity to have your very own hygiene – and personal care products. The combination of a flexible production apparatus, skilled employees and production at our own factory in Denmark, allows us to produce in series all the way down to 5000 units with the customer's own name and logo on the product.
Of course we can also deliver; single-packed wet wipes or packs of up to 30 wet wipes, tubes with 50-100ml cream, and face masks with your company logo on the box – in much larger series and at competitive prices.
Let us help you – with the practical
Let us help you, from the moment you get the first idea, until you have your very own wet wipe in your hand. The Danish Factory has its own graphic designers, product developer and logistics department, who with competent advice can lead you safely from start to finish.
We can assist you with inspiration and idea development, everything from design to finished print in up to 8 colors, as well as inventory management and distribution – if you should need it.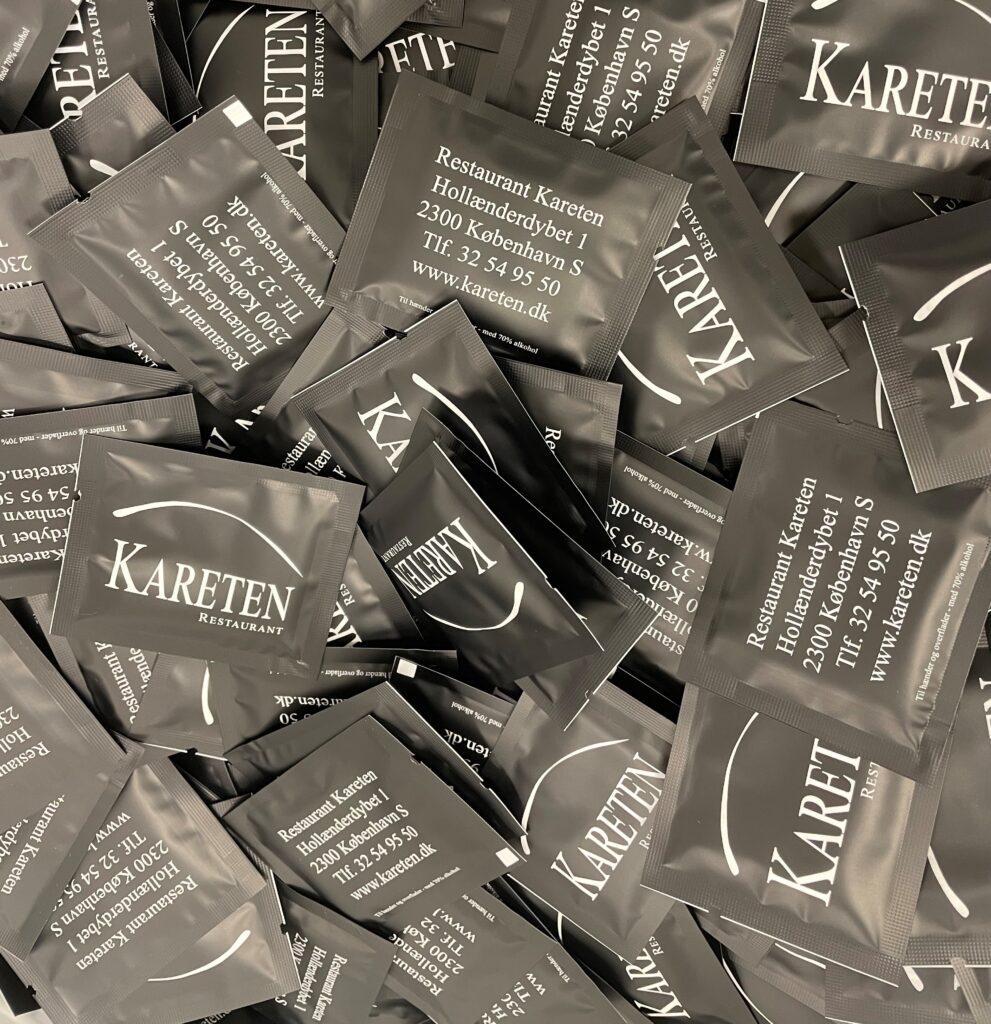 The majority of our customers supply their own liquids in the case of wet wipes, or creams, toothpastes, gels for filling in tubes. However, we can also be helpful here if you do not have your own liquids, etc.
The Danish Factory can offer wet wipes with Zoono or hand sanitizer with or without alcohol, where five different scents can be added – if desired. We can also help you find the right supplier for content in tubes, based on your wishes and needs.