FACE MASK PRODUCED IN DENMARK
ACCORDING TO DANISH STANDARDS AND QUALITY REQUIREMENTS
We have gained a great deal of experience with face masks since we started our own production in the May 2020
Face masks quickly became a major product for us. In recent years, The Danish Factory has produced for many customers throughout Europe. But especially Danes have been enthusiastic about the quality of the Face Masks we produced at The Danish Factory in Slangerup.
We have three production lines that enable us to produce more than 10,000 face masks per hour
The Danish Factory was among the first companies in Denmark to invest in face mask machines during the pandemic. Since then, we have more than doubled our production capacity by investing in another tow machines, and today we have Denmark's newest machine.
The machines run every day and produce face mask to our large warehouse, where random quality checks are made before they are being packed.
But "State of the art" production equipment and machinery are not enough. The Danish Factory is blessed by a team of competent and dedicated employees who see it as a challenge to produce the best possible products. Their professional approach to the production of protective equipment has contributed to the high quality that The Danish Factory provides.
Fortunately, there is a time after Covid-19
We have adjusted the production to a time after Covid-19. Our primary focus will be on producing Type IIR face masks for doctors, dentists, and other healthcare professionals who use face masks on a daily basis.
We continuously work with the materials used to make a face mask, that are a little out of the ordinary and ensure our customers the best possible experience.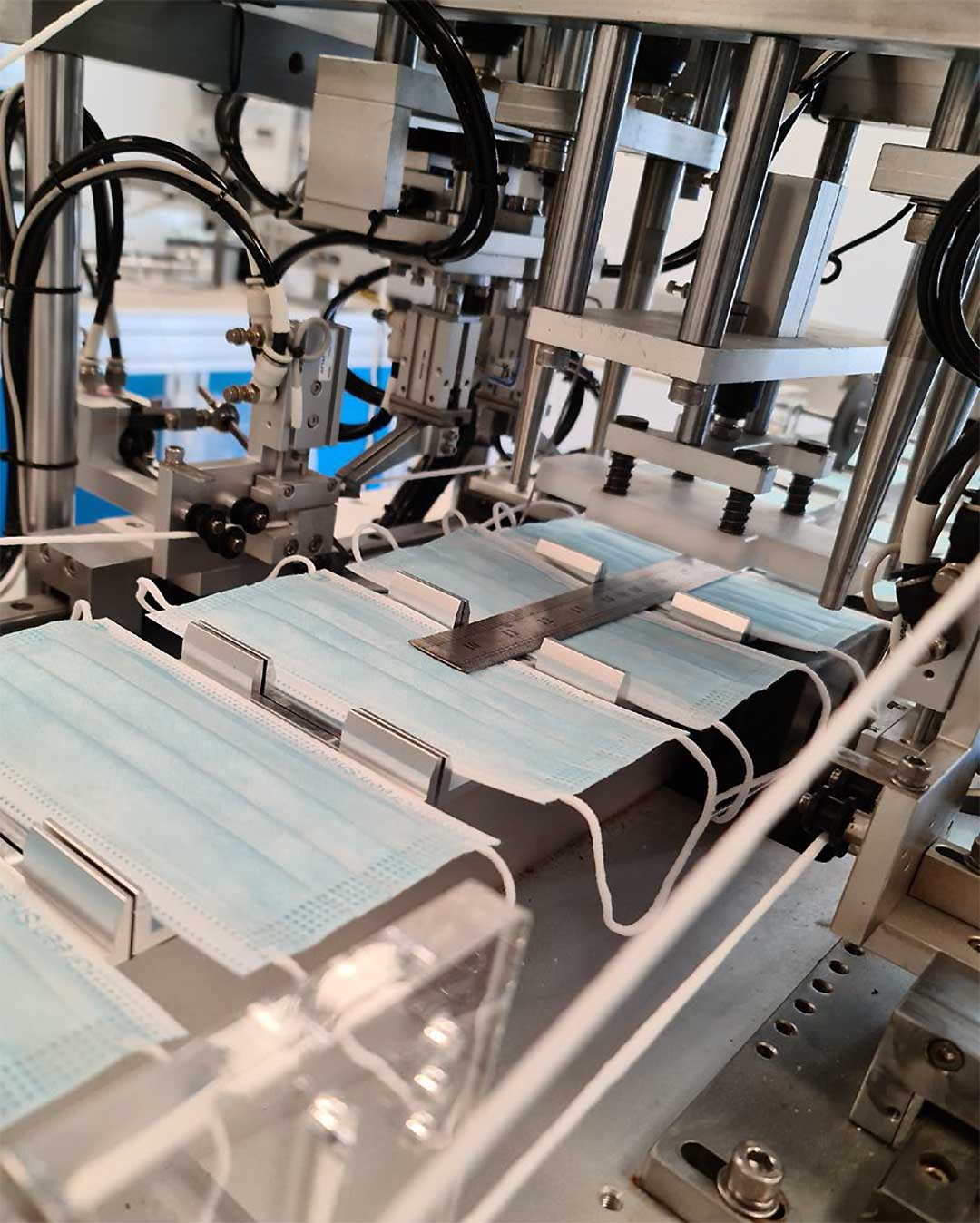 All our products are at least CE marked but have undergone far more demanding tests, than the authorities recommend.
Our goal is to not only have a production, but also develop new solutions for masks etc. We already have several new solutions ready, and we will continuously develop and offer new solutions.