Danish produced protective equipment
Gives you a wide range of benefits
We saw an opportunity – built a factory and started producing protective equipment in Slangerup.
When our Prime Minister announced the lock down in Denmark March 2020, our other company – Mobicom-Pro ApS, like many others, was forced to close for a period.
It made us look for opportunities, at a time when most saw only limitations. The idea of building a protective equipment factory that could supply the Danes with face masks and disinfectants developed from being a wild idea to a concrete project.
With the help of the staff, we began the work of converting an 80-year-old barn into a state-of-the-art factory. Internally, we possess many technical competencies, which were used to select the optimal machines for a Danish protective equipment production.
Since then, The Danish Factory has produced protective equipment in large numbers, and there is no longer any reason to buy or have wet wipes, tubes or bandages produced in the east. Danish protective equipment is bought in Slangerup.
We hope you can see the advantage of production according to Danish quality standards, credible documentation, and a flexible supplier near buy
Although we no longer experience the shortage of protective equipment that we saw when the corona pandemic really took hold in Denmark, the demand for Danish-produced hygiene and personal care products is constantly increasing. When we ask our customers about the reason why they choose to buy Danish, there are four things that happen again. Quality, credible documentation, flexibility and fast delivery.
From the start, The Danish Factory has placed great emphasis on producing quality products, and continues to invest a lot of resources in finding the best possible raw materials. This is one of the reasons why the users of the products we produce experience a real difference.
Another one of the factory's focus points is product documentation. There have been several examples of protective equipment during the pandemic, through an independent check, have not been able to live up to minimum standards and requirements.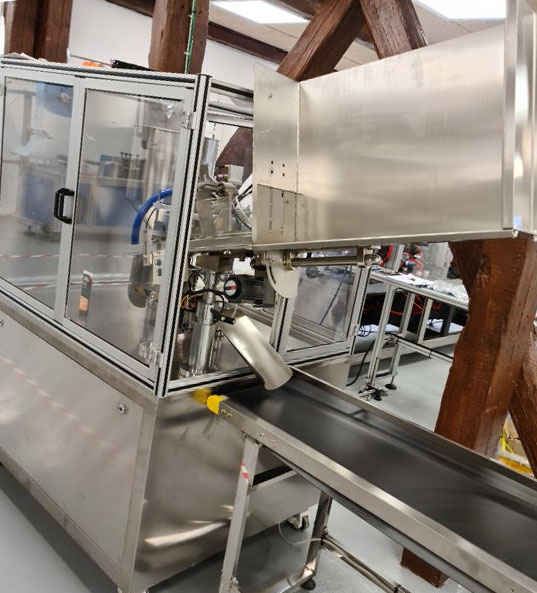 We therefore use state-recognized test centers and carry out daily self-inspections of our production. This contributes to the fact that we have built up a great deal of credibility with our customers.
In a global world, it really makes a difference whether you get your products produced in the Far East or in the domestic market. Some will probably say – no, while others who have had bitter experiences will say yes. For some, cultural and linguistic intricacies have turned what seemed like good business into something of an ordeal. The Danish Factory is never further away than a call, an email or a visit to Slangerup on Zealand.
Are you ready to take a shortcut?